We like to keep in touch with our customers. Greg, the owner of the very first 1999 GMC-mounted QuickLoadz, told us he doesn't just use it for containers.
It's moving… an RV?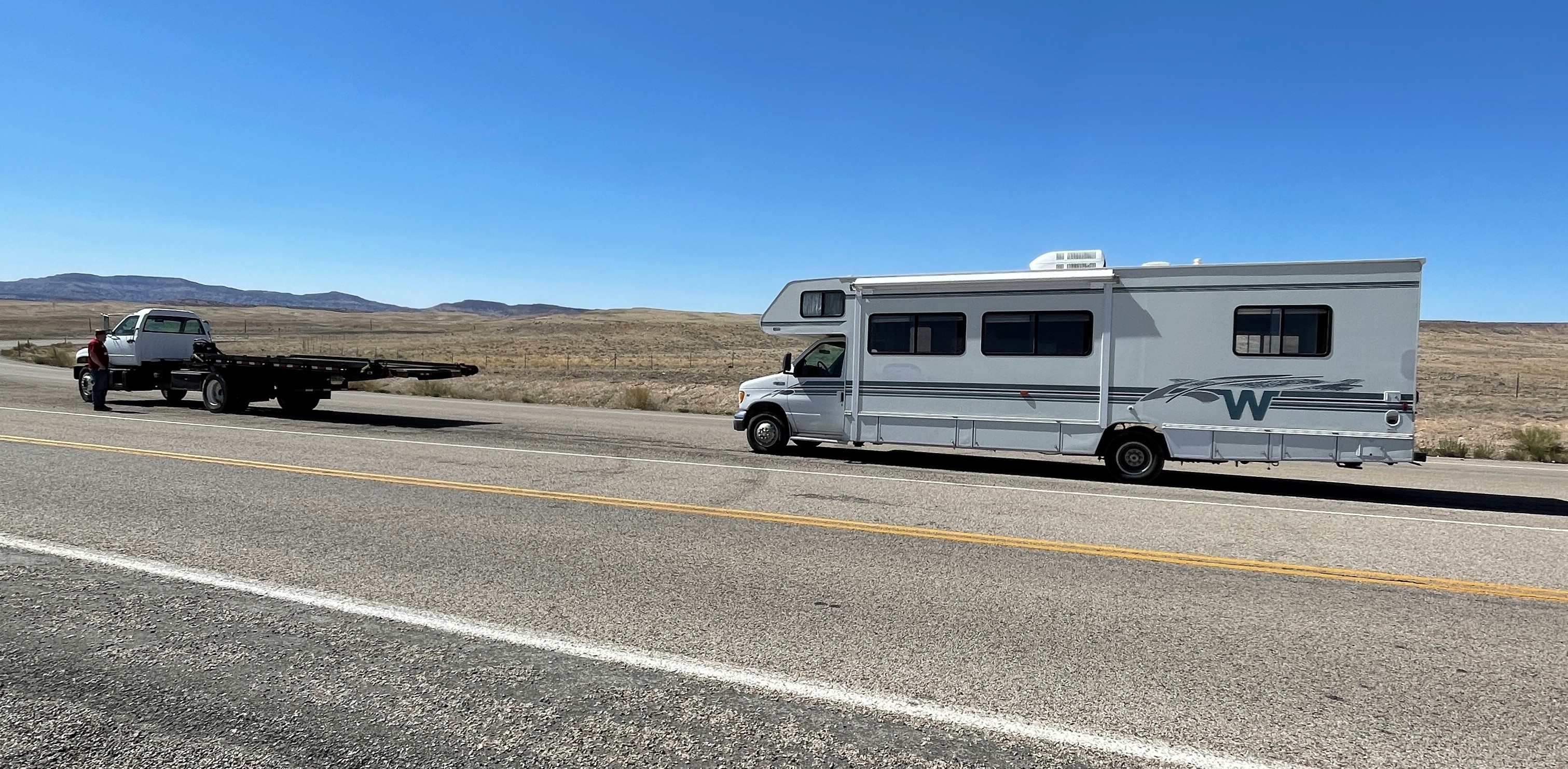 Greg's brother had an RV break down in the middle of the desert. Will the QuickLoadz move it? The RV is bigger than the QuickLoadz.
With such a long overhang behind the rear axles, even the gentle loading angle of the bed is too steep. Time to get creative. Slide the bed back to the roadway and the QuickLoadz dual chain drive acts like a winch to pull the RV onto the bed.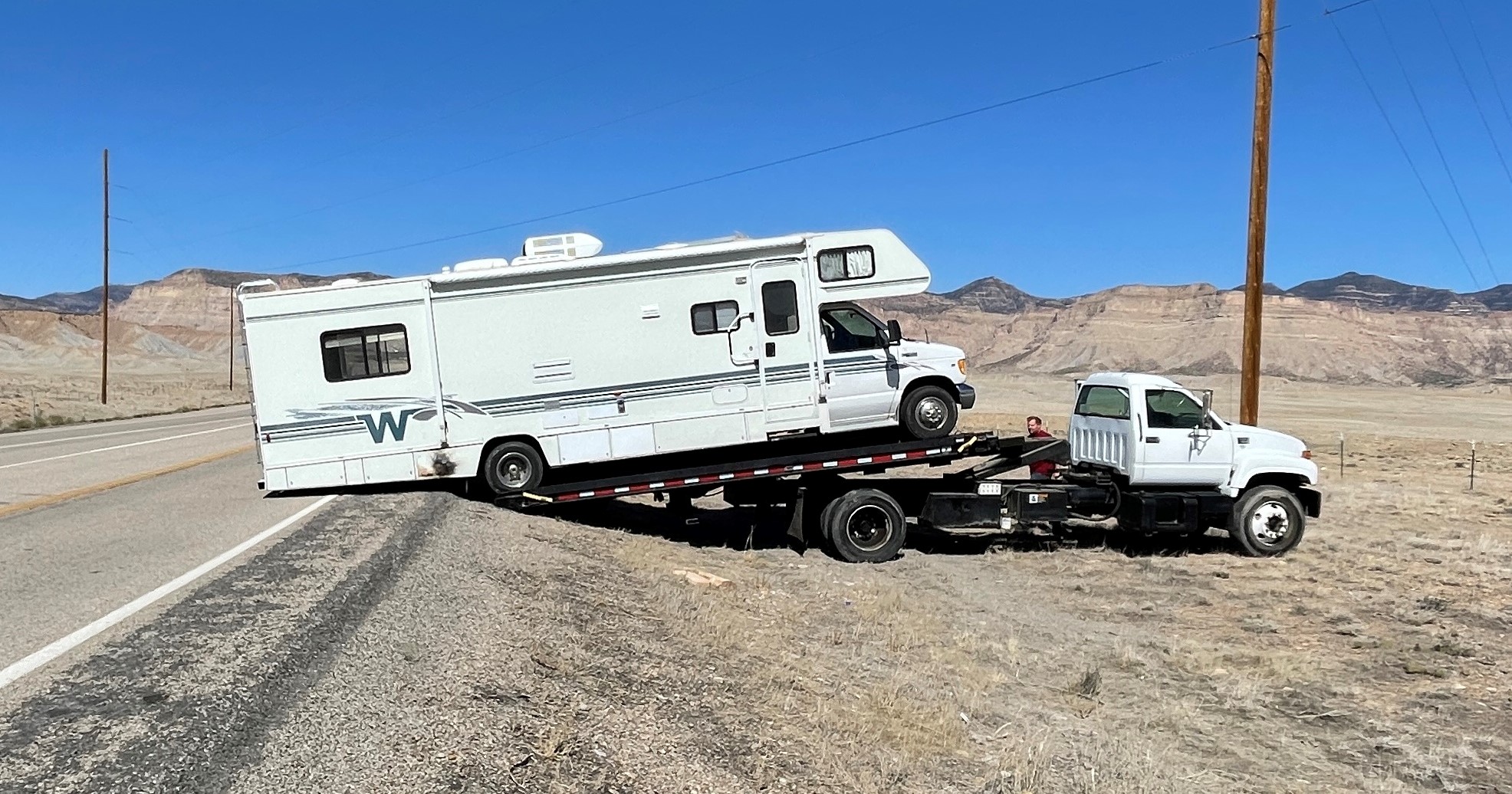 It looks like the RV fits on the bed snug. The Lift Wedges at the end of the bed, when raised, keep vehicles from rolling off.
We know our customers might use QuickLoadz in new and unexpected ways. The Super Bed models are the ultimate Swiss Army knife truck when it comes to versatility.
A traditional tow truck bed would have bent, but not QuickLoadz.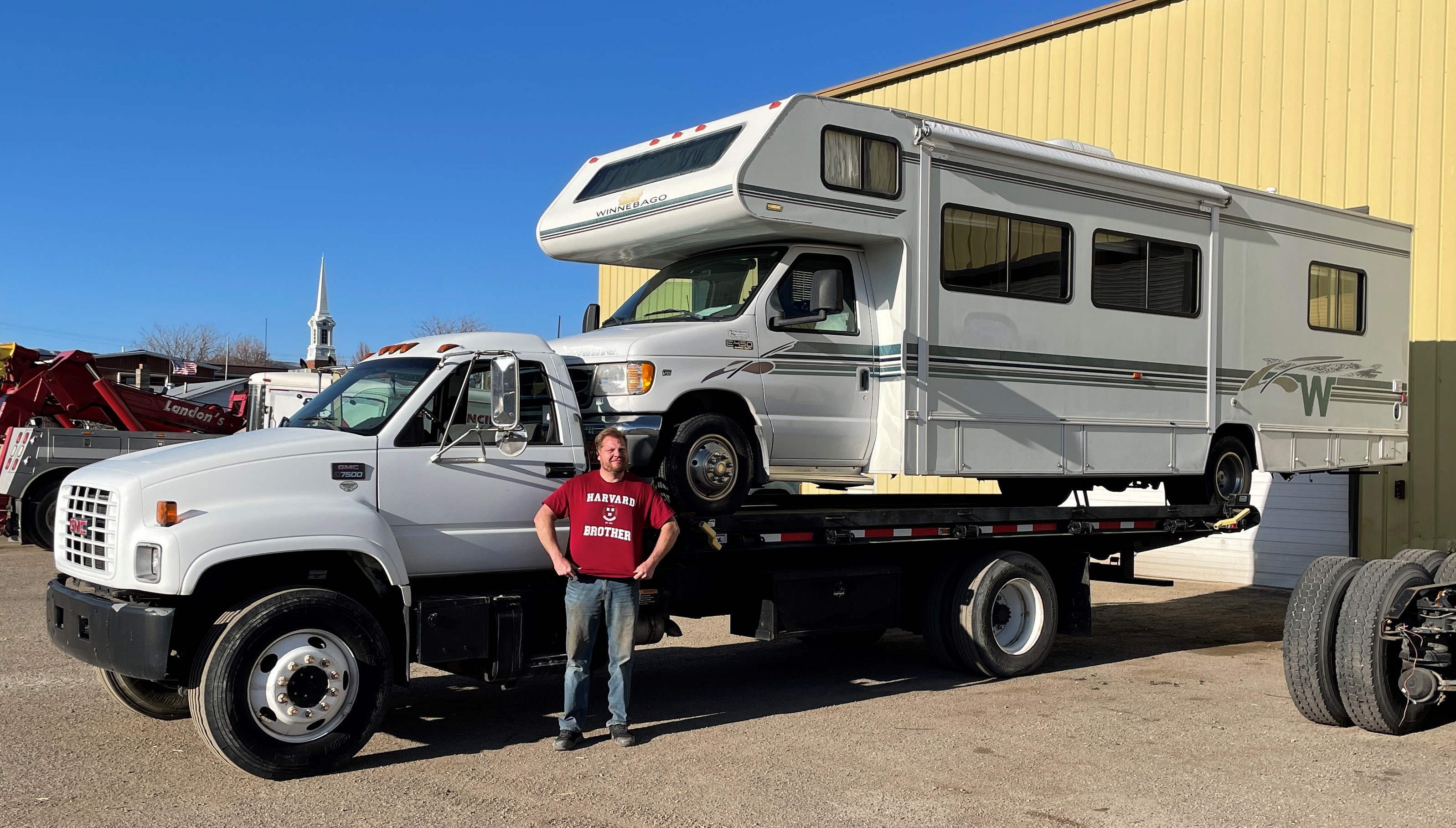 QuickLoadz can move loaded shipping containers, equipment, raw materials and more—including RVs.
Read more about the QuickLoadz Super Bed trucks here: