The fastest, safest, easiest way to move containers, equipment, vehicles — just about anything.
QuickLoadz can deliver loaded containers — without any manual labor — in just three minutes. The driver can control everything from the cabin on their smartphone. QuickLoadz can also move equipment, vehicles and palletized cargo. QuickLoadz replaces all the different trailers you have with one that can do it all.
A versatile flatbed, tow truck/trailer, dump truck, and equipment mover all in one.
Contact Us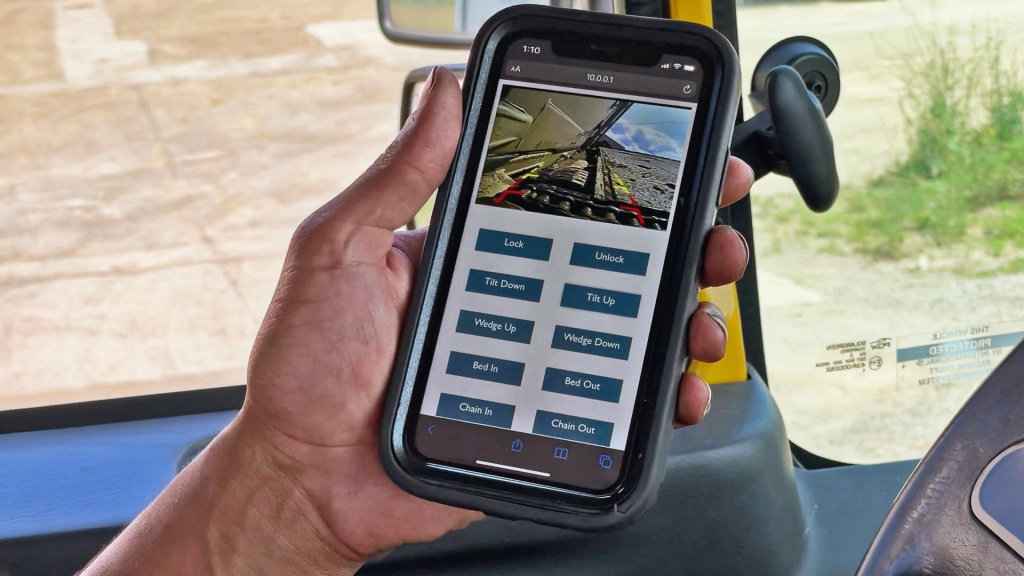 Remote Controlled
QuickLoadz takes automation seriously. All of our trailers and truck beds can be controlled remotely by any smartphone or tablet. They come standard with a rear-view backup camera to see what you're doing from inside the truck. Every step both loading and unloading can be controlled from the QuickLoadz Remote Web App.
All so automated, you never have to leave the truck cabin.
Standard Features
QuickLoadz trailers come standard with:
All-Electric Power Pack
Brain Box & Remote Smartphone Control
Rearview Camera
Automated Loading and Unloading
Automatic Locking
Winch-free Design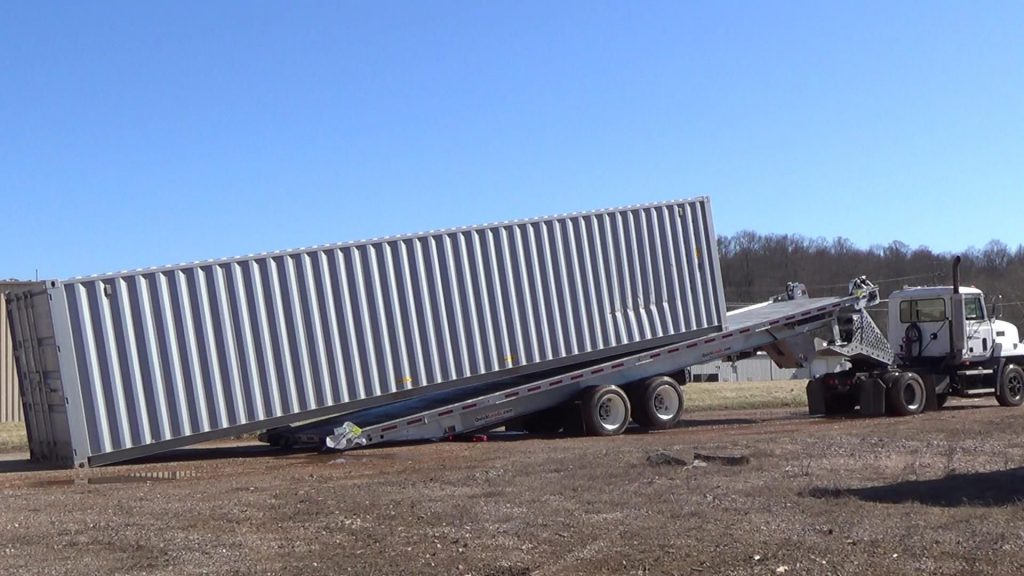 Do what no one else can, and get paid accordingly.
QuickLoadz is the only trailer that can move loaded shipping containers quickly, safely and without any new infrastructure. Load or unload a container in just three minutes from the truck with your smartphone. One QuickLoadz bed has all the features of your flat bed, tow truck, dump truck and more.
(QuickLoadz work in ice, snow and mud, too.)