The portable, lockable, $600 skid-steer garage.
When I move my skid steer to a job, I just pick up my skid steer container rigged with spare parts, oil, spare tires, and tracks with my QuickLoadz trailer and drop it on the job site.
Every night I put away my expensive skid steer into its own portable garage, locked up tight. No snow, no ice, no fuel theft.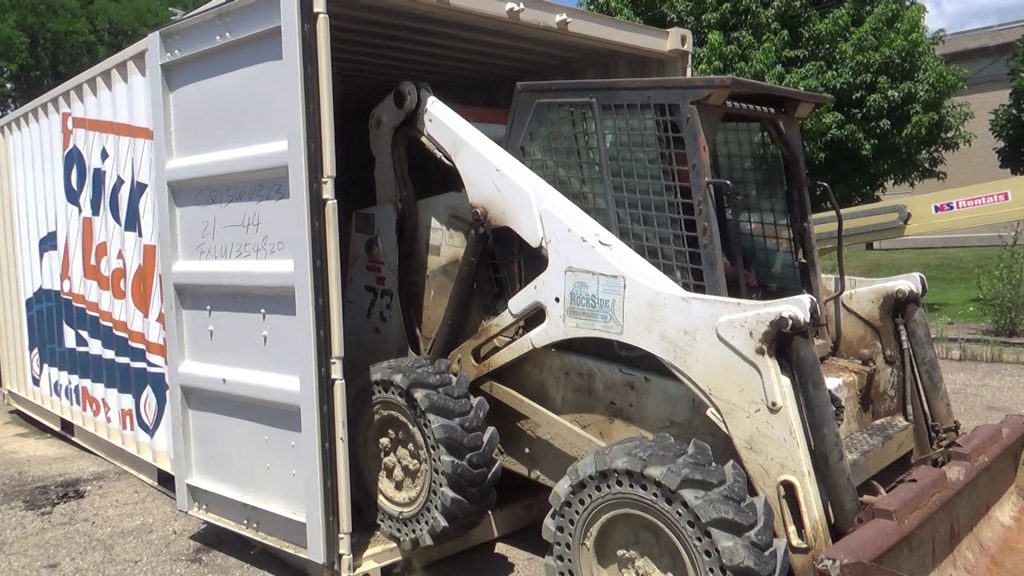 I don't have to keep my expensive skid steer inside back at the yard, I don't even keep it in the fence. It has its own solid steel garage.
Same with the baby track-hoe. Same with the little man lift. Same with the air compressor and jackhammer. You get the idea.
Each 20 foot container cost me $600. Wind and water tight. $3.75/sq. ft., about what the concrete just for a slab would cost, let alone a building.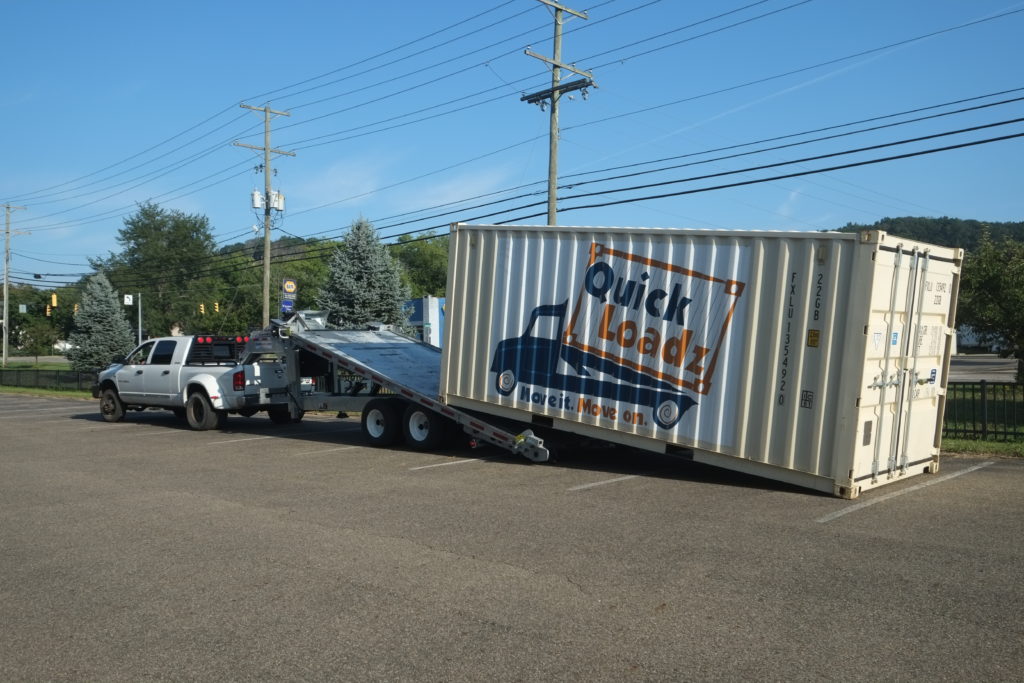 All possible because my QuickLoadz trailer can not only move my equipment, pick up and self unload pallets, but move containers loaded with my skid steer—or whatever I need.
Buy a QuickLoadz trailer. Save big money.
You need an equipment trailer anyway, why not buy the one that saves you big $$?