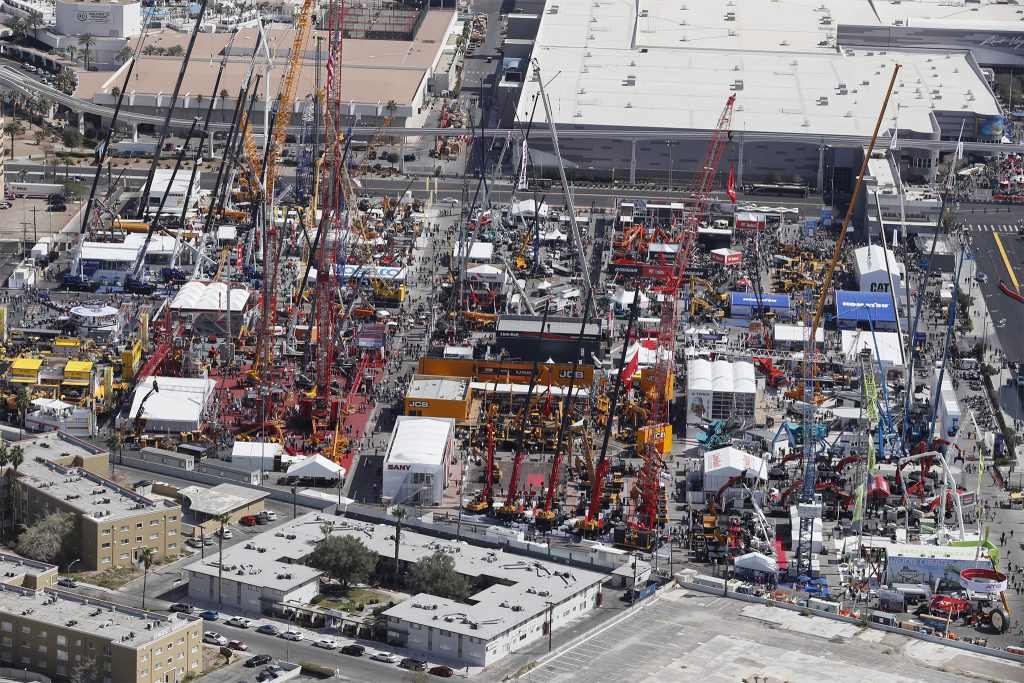 I was at CONEXPO 2017 for 5 days in Las Vegas last week. It was my first time and I had no appreciation of just how huge the show is. 2000+ exhibitors and over 150,000 attendees. It was an excellent chance to talk to lots and lots of people from trailer manufacturers, to government buyers, contractors, hydraulics suppliers, everyone. One of the main reasons I went was to see if anyone had come up another sea container moving system. There wasn't one. QuickLoadz is still it.
There is a great deal of competition in the trailer markets. Although different manufacturers put their own innovations and production values in their products, essentially there are a lot of companies making very similar products, which means there is downward pressure on price, as price becomes the only distinguishing factor. The advantage QuickLoadz has is there is nothing else like it. There is no other system designed for moving sea shipping containers. Flatbed trailers can't load or unload themselves. Tilt trailers are not designed for moving containers and don't do it well; tilt trailer manufacturers do not recommend moving loaded containers with their products.
QuickLoadz is the only system designed to take advantage of the fast growing market for moving ISO sea shipping containers. With its patents granted in the US, Canada, the EU, Australia, and China, we are positioned to stay far in the lead. QuickLoadz is unique, is half the price of side lift crane trailers, is lighter, faster, safer, works with loading docks, requires little to no training, and has less than half the operating costs of side lift cranes.
I feel good about the future of QuickLoadz. Maybe I should raise prices…